Nutrition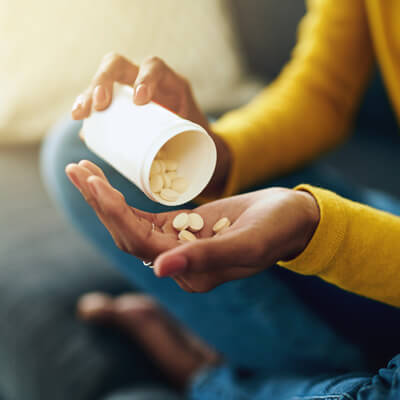 From microwavable meals to drive-thru dinners to constant snack attacks, it's no surprise that many people don't get the nutrients their body needs. The good news is that many chronic health conditions can be managed or avoided altogether when you fuel your body with proper nutrition. At Dudum Chiropractic, we offer an array of nutrition support to help you optimize your health and feel your best!
Dr. Dudum is a licensed nutritionist and offers various programs and protocols to help you have more energy and better health.
10- or 21-Day Solution Detox Programs
Our 10- or 21-Day Solutions will correct the cause of your health problems and give you the tools to sustain the results. The 10- or 21-Day programs will teach you how to successfully integrate anti-inflammatory foods with recipes, meal planning and time- saving tips.
The Solution restores your true health by eliminating toxins, chemicals, unwanted bacteria and parasites.
It is vital to support proper digestive health by revising your diet and remove irritating inflammatory foods such as dairy, wheat, soy and sugar. Antibiotics, constant medications, alcohol consumption, bacterial infection, high sugar diets and stress cause the increase of chemicals and toxins.
After several years of a taxing lifestyle, common symptoms of include joint pain, weight gain, fatigue, headaches, diabetes, high blood pressure and poor mood. Treating the symptoms and not addressing the hidden chemicals and toxins will help you overcome your health issues.
With the 10- or 21-Day Solution, you will get started on the path to optimal health and reinvent yourself.
We also offer nutrition protocols based on the season we're in.
Fall-Fall is the time when you want to focus on boosting your immune system to fend off colds and the flu. We will recommend some specific herbs and an immune-boosting supplement. These can help fight off any common viruses and bacteria that could get you sick.
Winter-In the colder months, people tend to exercise less and get less sun. They also eat more sugar in the holidays, so we try to combat that with protocols that help their bodies deal with sugar cravings. Our focus during the winter months is on blood sugar regulation and brain health. We want to help improve brain function or prevent neurodegeneration.
Spring-If your allergies are worse in the spring, you may be allergic to grass pollen. We can provide you with a protocol to help with these bothersome allergies.
Summer-As people are more active in the summer months, we look at things like omega 3 and glucosamine support for healthy joints. When your joints are healthy, you can engage in all of your favorite summertime sports with ease.
We provide anti-inflammatory nutrition recommendations. You'll be given a list of foods to add to help reduce inflammation. We'll also let you know which foods to eliminate that cause inflammation.
Check Out Dr. Dudum's Instagram Page
For nutrition tips and recipes, go to Dr. Dudum's Instagram page (@lifesabeet). Get inspired to eat clean and live well!
Contact Dudum Chiropractic today to schedule an appointment for nutrition!
CONTACT US »

Nutrition Walnut Creek CA | (925) 300-3302