Meet Dr. Brandan Tong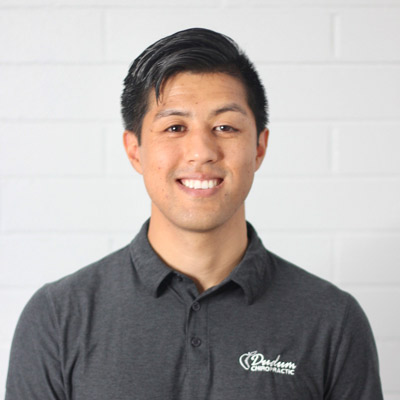 "Often when people come to see the chiropractor, they have had pain for a long time or have gone through the ringer of all the different types of health treatments available. And they find that nothing is working, so we're often the last resort."
For Dr. T, the most rewarding aspect of being a chiropractor is when people finally see improvements in their body and health, and they have something priceless they haven't experienced in a long time: hope.
Getting on the Chiropractic Path
Dr. T never intended to be a chiropractor, but one day he interviewed for a front desk position in a chiropractic office to earn some money before heading off to grad school. The chiropractor there said, "I think you'd make a better chiropractor versus a chiropractic assistant."
The doctor recommended Life Chiropractic College West. "When I toured the school, I thought helping people before they get sick sounds like a way better approach than where I was going, which was probably into medicine and research."
Dr. T decided to enroll at the college and graduated in 2017 with his Doctor of Chiropractic.
Constantly Evolving
"Chiropractic care isn't just a science, it's an art. Honing your art–honing your skills–is a continuous process, as I'm still honing my skills and developing my technique."
Dr. T is well versed in many adjusting methods, including Diversified, Gonstead, Drop Table, and Activator, and has also done some extremity adjusting.
OUR SERVICES »
A Passion for Helping Others
When you first meet Dr. T you'll quickly notice that he genuinely cares about people. He wants to hear what's going on with each patient's health, and he wants to help. "What I have learned so far is to help people reach a certain level, and I hope to help them reach even higher levels of health."
In His Spare Time
Outside the practice, Dr. T and his wife like to do indoor rock climbing and other types of fitness and exercise. He also enjoys playing the occasional board game. With family in the area, Dr. T likes being close by to visit with them.
Book an Appointment
Contact Dudum Chiropractic today to book an appointment with Dr. T! He's delighted to be part of our growing and thriving practice, and looks forward to helping your health flourish!

Dr. JD Dudum | (925) 300-3302