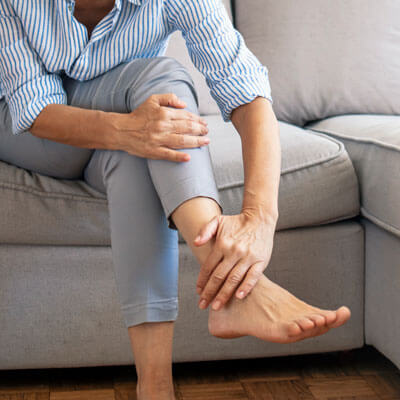 At Dudum Chiropractic, patients often come in with severe pain disrupting their daily lives. One recent patient suffered with stabbing pains that seemingly came out of nowhere. With pain and numbness from her buttocks down to the foot, she used anti-inflammatory medication daily. This left her feeling vulnerable and susceptible, without the confidence to function in a normal manner.
She sought treatment with orthopedists, physical therapists, and even cortisone shots, which only gave temporary relief. Her doctor recommended surgery to remove the part of the disc touching the nerve.
Our Spinal Decompression Program
The patient found our practice from referrals, after reading testimonials about the success of our spinal decompression program. Considered specialists in our area, we offer the therapy to patients suffering with disc issues.
When the woman came in, we learned about her struggles, treatment history, and treatment goals. After a thorough examination, including orthopedic and neurologic testing, and reviewing her MRIs, we were able to determine the problem.
The patient had a L4/L5 disc herniation, putting pressure on the nerve that went into the buttocks, down the leg, and into her foot. Because of her age, she also showed some arthritis. Spinal decompression therapy offered her benefits for both issues.
What is Spinal Decompression?
Using specially designed tables, spinal decompression therapy is a form of gentle, intermittent traction to increase the space between the vertebrae, allowing the disc to move back into place, reducing stress and pressure on the nerve. The process is safe and effective, and many patients find it so relaxing they fall asleep during treatment.
A Custom Care Plan
Our doctor created a seven-week plan of chiropractic care, spinal decompression, cold laser therapy, myofascial release, and ice therapy. After two weeks, the patient stopped taking medication, was sleeping better, and resumed functional activities such as walking, picking things up, and exercising. She also canceled her surgery.
The patient has regained hope for the future. Her next goal is to get back on her boat within the next two weeks.
We're Here to Help
Pain can make daily activity difficult; you don't have to suffer needlessly. Contact our office today and book a visit.