Effective Sciatica Treatment in Walnut Creek
All Natural Treatment For Sciatic Nerve Pain, Low Back Pain and Leg Pain
We understand how uncomfortable it is to experience sciatic pain that radiates into the buttocks and down the back of your leg to the toes. You may also experience tingling, numbness or a burning sensation with sciatica. Common causes of this painful condition include disc herniation or degenerated discs.
Fast Sciatica Pain Relief With Lasting Results
Dr. JD Dudum has helped hundreds of patients suffering from sciatic nerve pain. Chiropractic care will address the root cause of your sciatia, getting you out of pain and keeping you there.
FREE Consultation
Click below to book a FREE consultation with Walnut Creek chiropractor Dr. JD Dudum and see how all natural chiropractic care can help you. You have nothing to lose but your pain!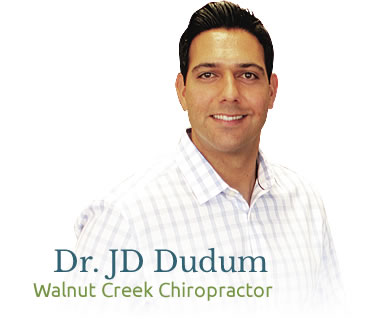 I have had pain from sciatica for a long time. A friend's daughter recommended Dr. Dudum, and I am so thankful that she did!

Dr. Dudum took the time to take x-rays, talked to me about my issue and helped me to fully understand where my pain was coming from.

I always leave feeling so much better than when I arrived. For his thoroughness, kindly understanding, expert knowledge and skills, and effective tutoring, I recommend Dr. Dudum to anyone who is suffering from pain.
Liz

Best Sciatica Treatment in Walnut Creek