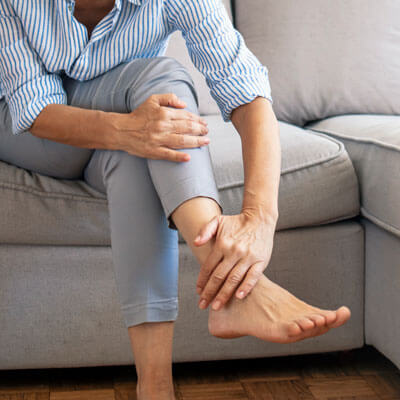 Numbness and pain that can radiate to your arms and legs are common symptoms of a herniated disc. If you have this condition, you know how disrupting it can be to your life.
A Remarkable Targeted Therapy
First, we need to identify the location of the herniation. There are multiple types of herniations, so we have to detect where the herniation is, and how it affects the nerve. The spinal decompression table we use features advanced technology that can target that specific herniation. For example, we can identify if someone has an L4-L5 herniation versus an L5-S1 herniation. The table can be set up to target that specific level of the spine.
How Does It Work?
The table would pull or decompress the spine away with enough weight to create a reverse vacuum effect. That means the disc, which is outside its barrier, would be sucked back in and go back into the canal where the spine is, and take a lot of pressure off the nerves and surrounding tissues. That reverse vacuum effect also helps bring in nutrients, oxygen, and healing properties, while eliminating properties like carbon monoxide, waste, etc.
What to Expect
During the initial appointment, Dr. Dudum would sit down and have a consultation with you. He will learn about your history, and ask if you have had any traumas, if the pain is chronic, and if it's due to posture, exercise or work. Next, we'll do a detailed exam to determine if there's any nerve damage, the possible level of the herniation, and if you have structural misalignments. We will follow up with either an X-ray or MRI image.
These images give us a clear picture of the cause of the herniation, and then Dr. Dudum can create a treatment plan to help you, based on the consultation, examination and the images.
How Many Sessions Will I Need?
We would do a series of treatments as we're retraining the body, similar to retraining the body with a workout routine or a nutrition program. After a series of treatments and exercises that stabilize the spine and surrounding tissues, the results can last a long time.
Live the Pain-Free Life You Deserve
Even if patients have failed disc herniation surgeries like a discectomy, we can help them release symptoms and live a pain-free life.
Whether you want to get back to walking, running, gardening, or shopping, spinal decompression could help you return to what you love. Contact Dudum Chiropractic today to book an appointment.
CONTACT US »